SEASITES III
6.00 metres of ceiling-high glass doors which can be completely opened towards the outside – with breathtaking views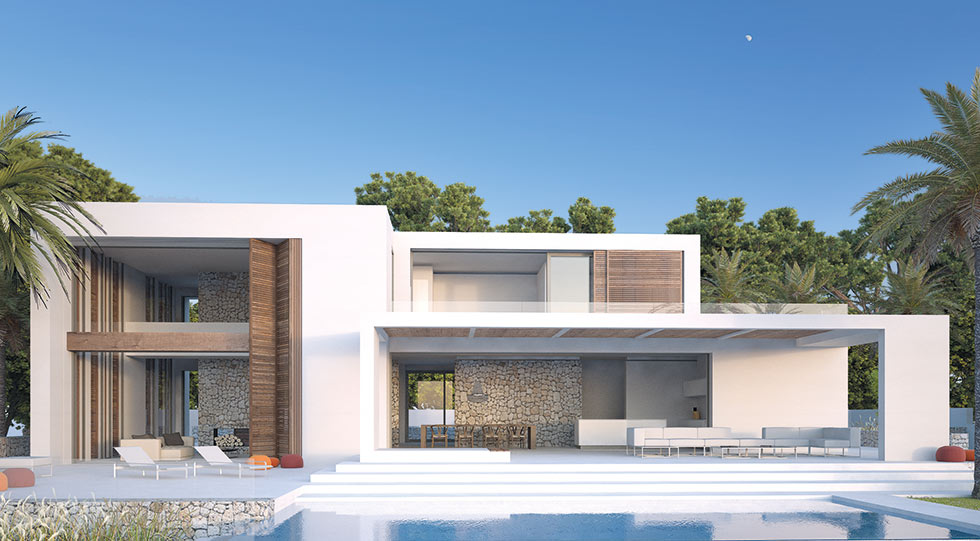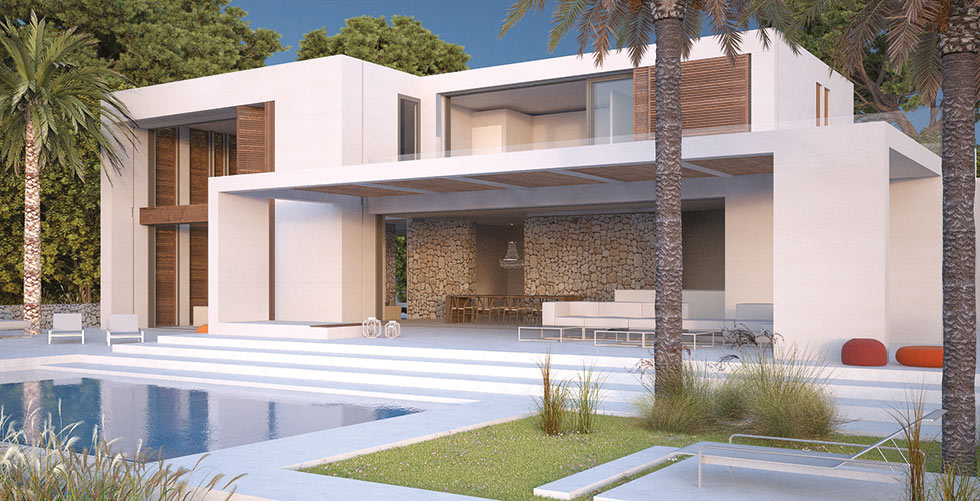 THE CONCEPT
Living area, more than 6.70 metres wide, 10.00 metres deep and over 6 metres high, can be opened to the exterior almost completely, on both sides. The motor-driven slide doors almost completely disappear into the wall, on 2 levels, which creates an impressive and incomparable sensation of space! The cooking-dining area can also be opened almost completely, to a width of 9 metres! Cooking and dining in the open, just as you like it. From the adjoining covered terrace you can walk directly to the infinity-pool in front.
Warm elements made of wood and natural stone complete the impressive, classic and clear-cut architecture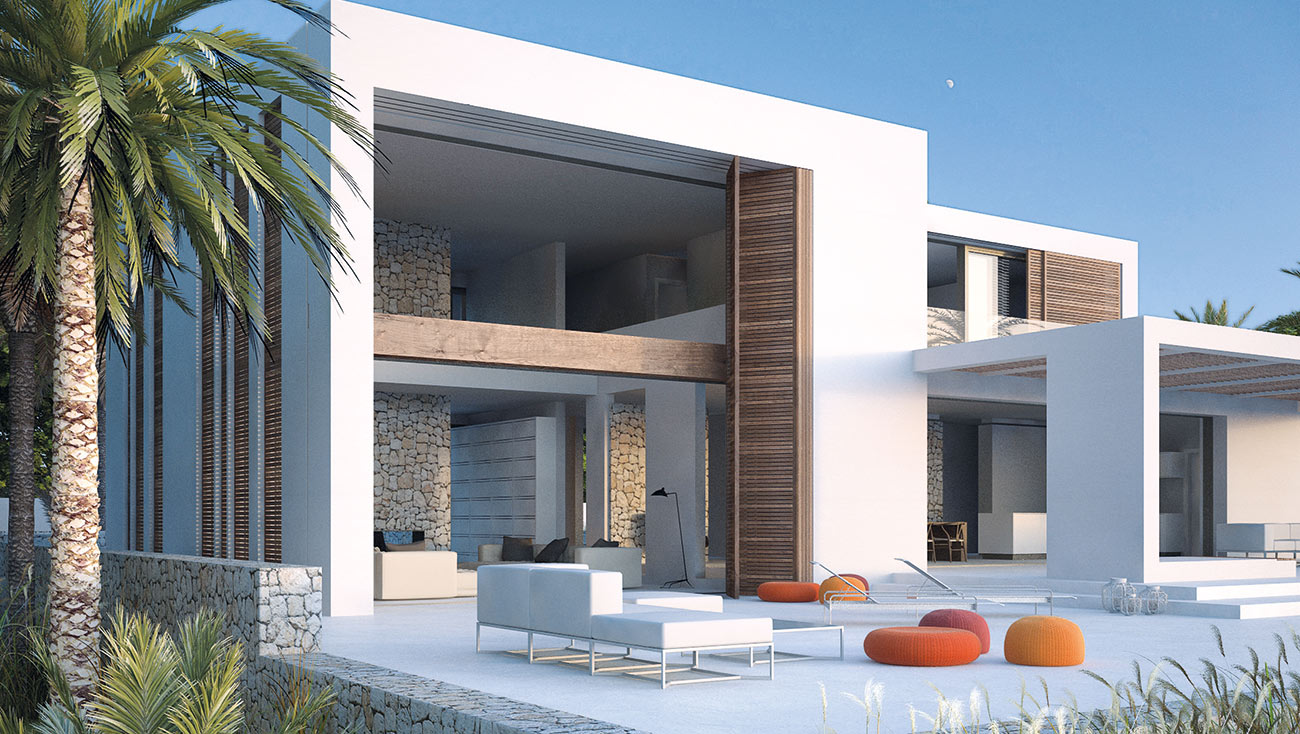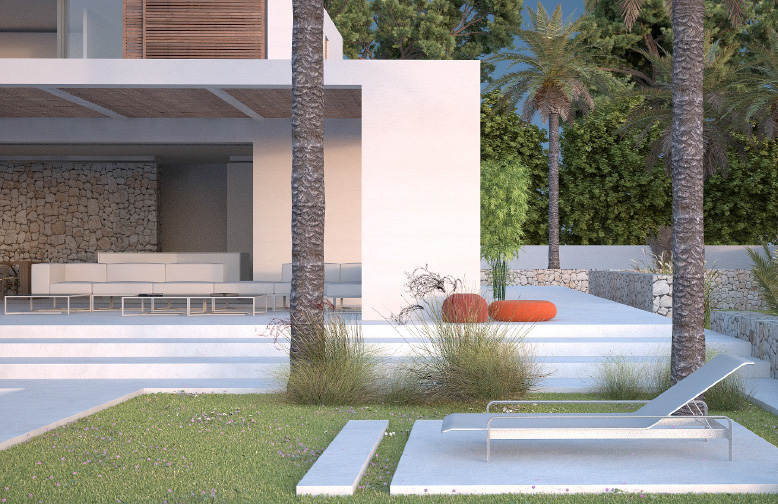 The large gallery room is divided by an imposing 6 metre high fireplace made of natural stone which is open on both sides. The front area, which has full room height, affords spectacular views of the surroundings looking through the ceiling-high glazing elements. The back area allows more privacy and gives onto the garden. One might suggest using it as a library with a fireplace.
The division between the central axis of access on the ground floor and the sumptuous dining area is produced by a natural stone wall with several openings. The natural stone, purposefully yet unobtrusively employed in various places, lends the building a coherent and uniform appearance.
On the upper floor the retracted gallery skilfully interacts with vertical lines.
FACILITIES
In terms of flexibility and expandability as well as aesthetic appeal the design offers the optimum parameters for a luxury villa. All extras, such as a home cinema, a spa or an exercise room are conceivable and should be planned individually in each case.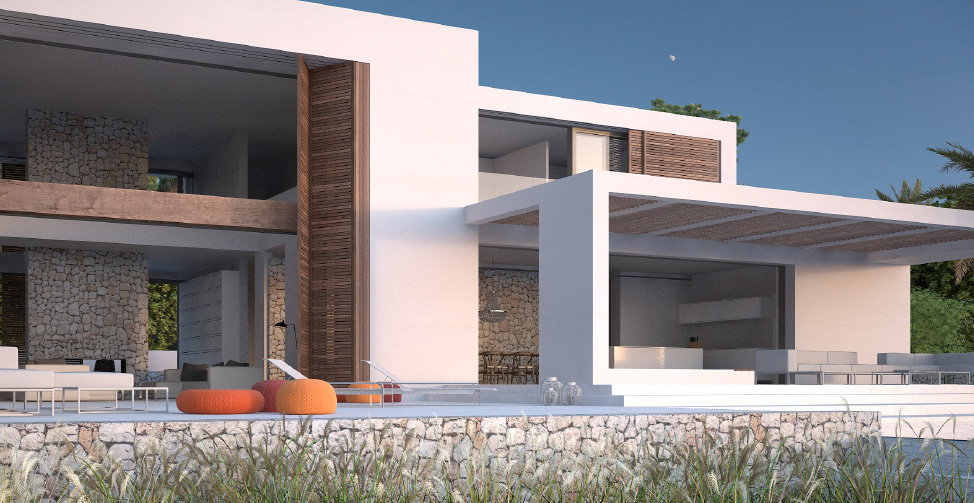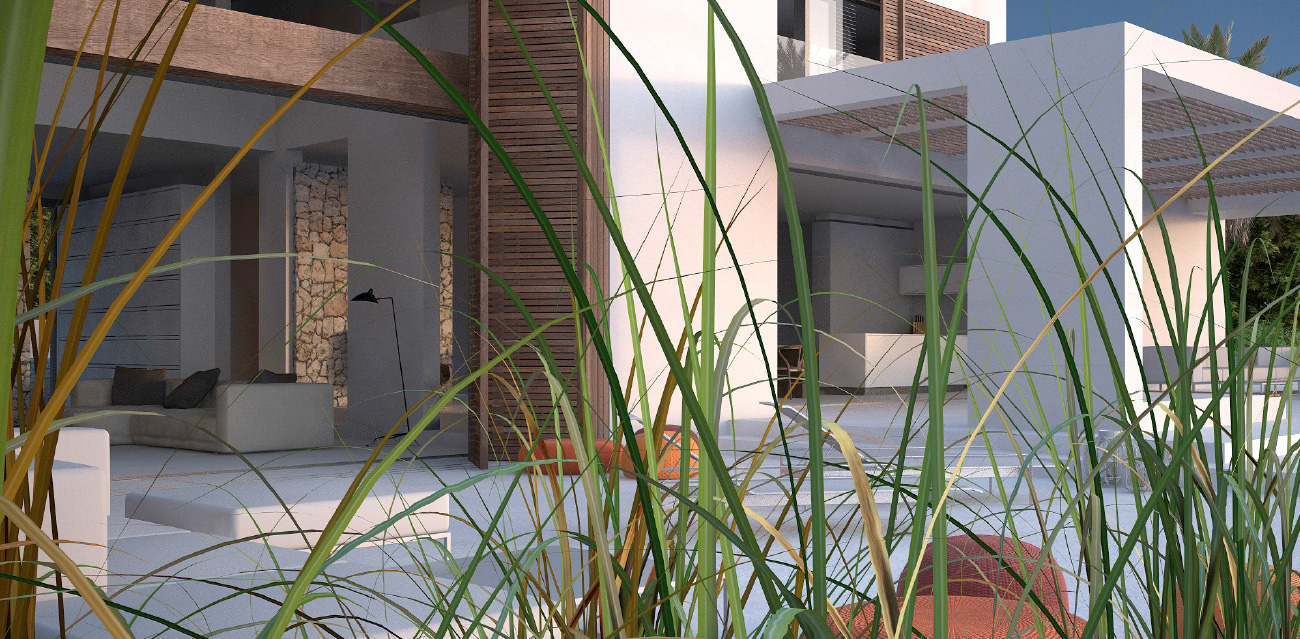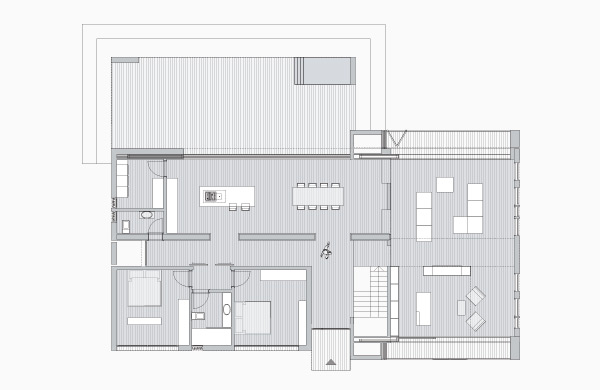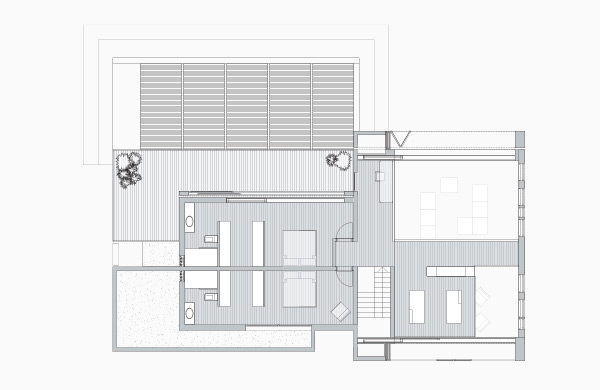 FACTS
constructed ground floor area: 234m²
constructed first floor area: 120m²
constructed area covered terraces: 66m²

total constructed area: 420m²
+ constructed area roof terraces: 40m²

Price on request